Als Garden Services - Turfing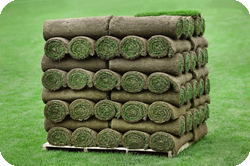 Whether your existing garden just needs a bit of TLC or if you just need to give up and start again then we can help.
With turfing - we can repair existing turf and help you to nurture it to create seamless cover. Or we can clear the area and start again - laying new turf that should grow well in the soil and sun/shade available.
Examples of our turfing work
Sculptured Lawn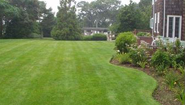 New Garden Turf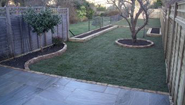 New Lawn Turf